Water and oxygen management and risk analyses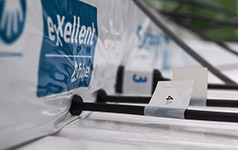 Fytagoras is specialised in measurements in the root environment. The water content, EC, pH, and the oxygen concentration are especially important parameters. Optical oxygen measurement technology developed by Fytagoras is used for this. This technology makes it possible to perform a large number of exact oxygen concentration measurements in many different places simultaneously in all kinds of cultivation systems. This provides insight into growth-limiting oxygen deficiencies at the roots in relation to other cultivation factors, such as substrate choice, watering, above-ground growth, etc.
In addition, Fytagoras regularly acts as an external advisor for performing risk analyses or as an independent expert in legal issues in the agricultural sector.

What we offer
Analysis and advice in water and oxygen management
Risk analyses
Support in legal matters
References
(in Dutch) Uitspraak Raad van State over bestemmingsplan "Nijmegen Dukenburg – 8 (Skaeve Huse, Stadbroekseweg)
Oxygen consumption in recirculating nutrient film technique in aquaponics