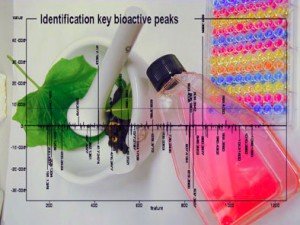 Natural compounds for medicine and health
Fytagoras provides a platform for the identification of all relevant bioactive substances in your product, based on metabolic profiles and their correlation with biological activity. The focus of Fytagoras is on metabolic diseases (diabetes T2, obesity) cancer, cardiovascular diseases and toxic effects of plants. To determine the biological activity, both in vitro cell lines and ethically responsible animal models are used such as the nematode C. elegans, zebrafish embryos and the water flea (Daphnia). Fytagoras works closely with Leiden University on this.
Knowledge about the bioactive components can be helpful in drawing up cultivation and breeding strategies for your crop in order to guarantee the optimal medicinal effect and quality and to support a medicinal claim.
What we offer:
Demonstration of health-promoting and/or potentially toxic effects of crops, new crops (novel foods), food supplements, herbs, spice mixtures and extracts
Support for scientific evidence of claimed efficacy of the above
Support research into mechanism of action
References
Steamed Panax notoginseng Attenuates Anemia in Mice With Blood Deficiency Syndrome via Regulating Hematopoietic Factors and JAK-STAT Pathway