Testing of air-purifying properties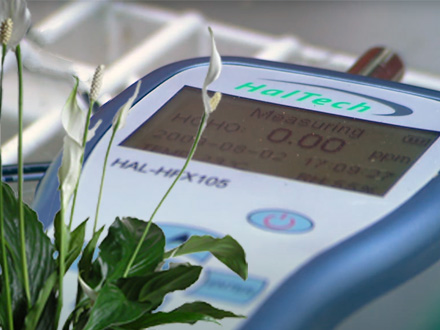 The green work environment
Plants in office spaces are gaining in popularity. An increasing number of companies are seeing the advantages of an attractive green workplace above a sterile open-plan office. Greening not only ensures a more pleasant working environment but can also contribute to cleaner air and more pleasant humidity. In addition, plants also contribute to the well-being of employees.
Not every plant will clean the air efficiently. Fytagoras has tested more than 50 types of indoor plants for air-purifying and air-humidifying properties. The effects of plants in the working environment are also measured on location by Fytagoras. In determining the air-purifying properties of plants, we collaborate with Air So Pure and O-green, among others.
For our customers we can:
Advise on greening projects where we take into account the air-purifying and air-humidifying properties of plants
Test plant varieties for air-purifying and air-humidifying effect
Implement, advise, and support measurement campaigns
Fytagoras in the news
Fytagoras is frequently in the news on the topic of air-purifying plants. High-profile research results are discussed on TV and radio, but the underlying science also receives attention. A good example of this can be seen in the BNN-VARA tv-programme "Groen Licht".